Resources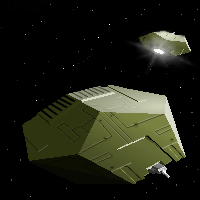 There are a few bits and bobs available to make life in Elite easier. Some of them are presented here. Please read any relevant files in these programs for author credit.

The game
This links to the ArcElite download from the Free Games Section of Acorn Arcade.
ArcElite (Zip file)

Elite extensions - provides ship identification and fluffy dice (as well as one or two other things). This is an updated version (thanks to Robert Pfeifer) that gets Boas and Anacondas right, and allows you to customise the rear view sticker. It is a self-extracting archive - set to type Obey and double-click.
A Commander file editor - not to be used to get into the Top Commanders list!
Richard Goodwin's Elite Archive - assorted stuff from Commander Alex.
Unpack the archive and the editor using SparkPlug (which can be downloaded from most Acorn - related ftp sites and plenty of magazine discs and CDs).

Cheat module version 1.02 - original release.
Cheat module version 1.05 - Elite Gold edition.
Cheat module version 1.14 - Acorn User cover disc release.
Another one for v1.14 - Keith Mckillop's cheat module, with amazingly powerful weaponry included.

Commander files - see the top commanders section for more details.

Here is an alternative set of sprites for the desktop front end part of Elite, suitable for VGA type monitors. They have been kindly donated by Michael Kircher. To use, unpack using SparkPlug and drag them into your Elite directory.
More alternative sprites, based on the logo on this web page, courtesy of Charles Taylor:
ElSprite1 - general Elite sprites
ElSprite2 - replaces the ones for EliteEd etc. (IIRC).
These are both Zip files, I think. I'm not completely certain because I just chucked them onto SparkPlug and let it sort that out when I had a look at them.

Elite-A Energy Unit Patch - use this to get your naval energy unit back after completing Mission 2 and buying a new ship. RISC-OS users can set it to filetype BASIC and run it anyway (make sure the current directory is set to the one containing the saved file 'E' directory). If your emulator wants load and execution addresses, they are &FFFF1900 and &FFFF8023.
Elite A Commander File Editor - runs on a BBC B or RISC OS machine, and no cheating to get in to the Top Commanders list, please.